Interactive presentations are growing in popularity on conferences all over the world. Similar to traditional poster sessions, demonstrating your contribution as an interactive presentation gives you a great opportunity for in-depth discussions and direct feedback for your work.
How will it work?
If your submission has been selected for interactive presentation you will be assigned to one of the interactive session slots during the conference. These run parallel to the regular sessions and can be visited by all conference attendants. It is important to note, that contributions that have been selected for interactive presentation have been reviewed and will be published in the same way as contributions presented during regular sessions. By being assigned to an interactive session, the program committee deemed the contribution suitable for interactive presentation.
For your presentation you will be given your own "booth" consisting of a large display, a table and access to electric power, as illustrated below.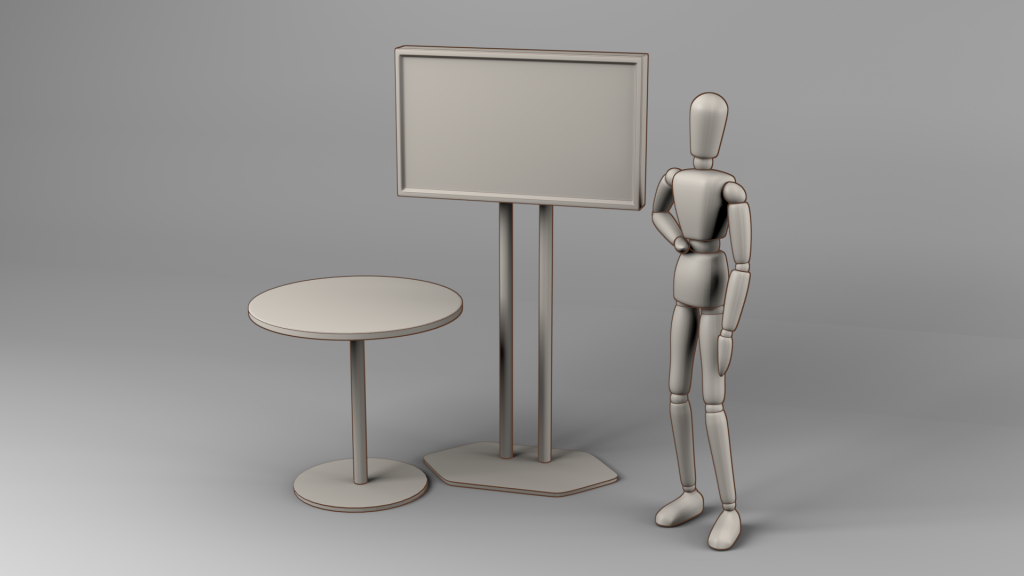 Using this booth you can present your submission in any way you want. You can use the LCD screen to present an electronic poster/presentation including movies, demos which run on you laptop, … The more visually engaging your presentation is, the more likely participants will be drawn to your booth and get involved in the discussion. You can also bring small demonstration objects that visitors can pick up and look at.
For convenience, we provide a template file that you can use as a basis for your presentation. You can download it here: ICRA2013-PosterTemplate. Use of this template is NOT mandatory, you can design your presentation any way you want!
An interactive presentation session is as long as the regular session it is concurrent with . In contrast to a regular talk this gives you plenty of time to demonstrate your work and interact with the audience. Usually, interactive sessions result in great in-depth discussions, thus being exhausting but very rewarding.
Additional details
In order to access the electric power provided, you'll need an adapter for a German power outlet (CEE 7/4 "Schuko"). The display will provide connections and cables for standard VGA, DVI and HDMI. Displays will be either 40 or 46 inches in size and provide a resolution of 1920×1080 pixels (1080p). Displays are equipped with built-in speakers. If you need audio output please keep the volume at a reasonable level so your neighbouring presenters will not be disturbed.
Please make sure to be present at your booth during the whole session.
If you have any questions regarding interactive presentations, please feel free to send an e-mail to contact@icra2013.org!